A low priced property with a low initial cost that 30 min to SHINJUKU by train!
新青梅街道沿いにそびえ立つ初期費用低額物件!敷金、礼金0!前家賃1ヶ月分サービス!来訪者の顔が見えるTVインターホン付き。味わい深くて趣きある物件が好きという方はこちらの中古物件はいかがでしょうか。フリーレントでニーズの高い、おすすめなお部屋です。ネットをよく利用する方に嬉しいネット使用料フリー物件です。現在空き室なので早いタイミングでお引越しが可能なお部屋です。自転車通勤の方にも安心の駐輪場付きです。
park1-min walk
convenience_store2-min walk
hospital13-min walk
post_office9-min walk
supermarket13-min walk
nursery7-min walk
library22-min walk
school8-min walk
restaurant8-min walk
bank12-min walk
Vacancy Information
Property Manager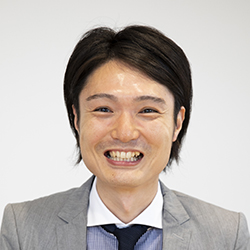 Customer first. Always improve if you keep. I will introduce the best rooms and proposal of renovations for customers and owners. Also I will follow up Residents properly so that they can live in a safe and comfortable space.

Hobbies and favorite things
Watching sports, exercising the body.

Certificates
Real estate broker, Certified Property Manager.
04-2929-2231
Time 09:00ー18:00(Wed. day off.)
Popular Spots Along the Line