3 minutes to the station! Share house rooms with a private bathroom!
Landing Page:https://frontier-home.net/akatsuka-friends/

2019年8月リノベーション完成!赤塚駅まで2分&下赤塚駅まで3分、東京メトロ副都心線/有楽町線、東武東上線の3線利用可能!都内へアクセスしやすい、便利な立地にあります。共用部はリビングとキッチンで、浴室は全部屋それぞれの専有部分にあり、はじめての一人暮らしや、シェアハウス初心者におすすめです!専用浴室はシャワールームですが、すぐ近くに銭湯があります、美肌効果がある軟水を使っているようです!また、スーパー、コンビニ、ドラッグストアがすべて3分圏内にあります、隠れ家のような飲食店も点在しています。緑も多く、練馬区最大の公園、光が丘公園も徒歩圏内です!

※ 日常会話程度の日本語が話せる外国人歓迎
park12-min walk
convenience_store2-min walk
post_office5-min walk
supermarket1-min walk
restaurant3-min walk
Vacancy Information
Property Manager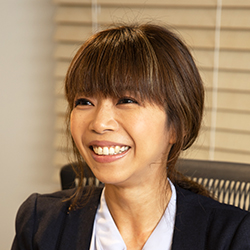 Better regret than never. As a foreigner, I quite understand how difficult and powerless it is in renting the apartment in Japan. Therefore, I always stand at client's point of view to consider and recommend the suitable objects to the guests. If you are living abroad for the first time, please don't hesitate to contact me, I will find something suitable for you.

Hobbies and favorite things
Cooking, café-hopping, traveling.
04-2929-2231
Time 09:00ー18:00(Wed. day off.)