3 minutes from Kawagoe Station! Property with auto lock and home delivery box!
周辺環境も良好で、物件から徒歩3分には駅も立地しています。年間を通して快適な生活を送ることの出来る物件。無料インターネット導入!他にも宅配BOX、IHコンロ、エアコン1基、照明器具、室内洗濯機置場、エレベーターも完備されている1Kマンション!
park1-min walk
convenience_store2-min walk
hospital2-min walk
post_office6-min walk
supermarket4-min walk
nursery6-min walk
library5-min walk
school5-min walk
restaurant5-min walk
bank5-min walk
Vacancy Information
Property Manager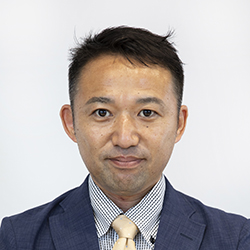 Entering the third stage of Frontier Home, I also continue to work hard with the belief of rebirth. I will sincerely respond to requests from owners and customers. If you need to discuss any related to the loan, please feel free to leave it to me.

Hobbies and favorite things
Cycling, gourmet tours, muscle training

Certificates
Real estate broker, Certified Property Manager.
04-2929-2231
Time 09:00ー18:00(Wed. day off.)
Properties with close conditions