The topic is a pet-friendly apartment near Sakura Town!
スーパーベルク東所沢まで徒歩3分、スーパーヤオコーまで徒歩3分、ドラッグストアセイムスまで徒歩3分、市立安松中学校まで徒歩1分、和田小学校まで徒歩5分!
park3-min walk
convenience_store6-min walk
post_office13-min walk
supermarket4-min walk
nursery1-min walk
bank5-min walk
Vacancy Information
Property Manager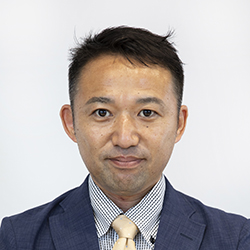 Entering the third stage of Frontier Home, I also continue to work hard with the belief of rebirth. I will sincerely respond to requests from owners and customers. If you need to discuss any related to the loan, please feel free to leave it to me.

Hobbies and favorite things
Cycling, gourmet tours, muscle training

Certificates
Real estate broker, Certified Property Manager.
04-2929-2231
Time 09:00ー18:00(Wed. day off.)