2 minutes from Tama Monorail Sunagawa Nanban Station! There is a storage room!
礼金0&前家賃1ヶ月無料キャンペーン中!立川駅へ電車で15分圏内の立地!敷地内駐車場、バイク置場も完備!ららぽーと立川立飛まで1KM、IKEAまで2KM、昭和記念公園2.5KMなどの買い物・レジャー施設が近場にあり、楽しく豊に暮らせる2DK物件♪。

park5-min walk
convenience_store2-min walk
hospital1-min walk
post_office8-min walk
supermarket4-min walk
library4-min walk
school10-min walk
restaurant6-min walk
bank10-min walk
Vacancy Information
Property Manager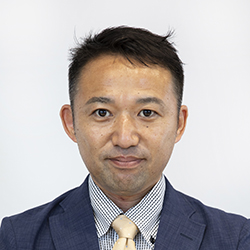 Entering the third stage of Frontier Home, I also continue to work hard with the belief of rebirth. I will sincerely respond to requests from owners and customers. If you need to discuss any related to the loan, please feel free to leave it to me.

Hobbies and favorite things
Cycling, gourmet tours, muscle training

Certificates
Real estate broker, Certified Property Manager.
04-2929-2231
Time 09:00ー18:00(Wed. day off.)