A spacious 2LDK mansion that calms your mind!
新品キッチン導入に伴い対面式キッチンに大幅リフォーム!(301・302・305)
青梅線「牛浜」駅、五日市線「熊川」駅の2駅利用可能な立地!
インターネット無料つなぎ放題!
park6-min walk
convenience_store5-min walk
hospital13-min walk
post_office5-min walk
supermarket6-min walk
nursery9-min walk
library9-min walk
school5-min walk
restaurant11-min walk
bank9-min walk
Vacancy Information
Property Manager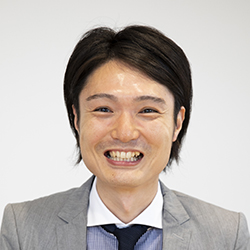 Customer first. Always improve if you keep. I will introduce the best rooms and proposal of renovations for customers and owners. Also I will follow up Residents properly so that they can live in a safe and comfortable space.

Hobbies and favorite things
Watching sports, exercising the body.

Certificates
Real estate broker, Certified Property Manager.
04-2929-2231
Time 09:00ー18:00(Wed. day off.)
Properties with close conditions